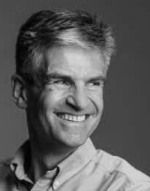 Peter C. Harrison
Chairman of the Board
Mr. Harrison brings 35 years of executive and investment experience spanning the private and public technology sectors. Since July 2018, Mr. Harrison has served as the Founder and General Partner of Sand Hill Capital, a fund focused on social and environmental impact investing. He also serves as a board trustee of George Washington University where he co-chairs the ESG taskforce. In 1990 he co-founded, Seer Technologies, an IBM backed spin-off from Credit Suisse First Boston where he was working at the time. He led the growth of Seer's international business , culminating in an IPO in 1995. In 1996 Mr. Harrison joined Versata, an early stage technology start-up in the Bay Area where he led the growth of their revenues as Senior Vice President, culminating in an IPO in 2000. In 2001 Mr. Harrison joined GlobalLogic as CEO, a technology service firm, which over the next 10 years grew to over 6,000 employees attracting investments from NEA, Sequoia Capital and Goldman Sachs along the way. GlobalLogic was itself acquired by Apax Partners in 2013. In 2013 Mr. Harrison took over as CEO of Snagajob, a marketplace for hourly workers with over 60 million users in 2015. While there, he recapitalized the business and grew software revenues significantly. He presently sits on several boards of technology companies and collaborates with venture capital and private equity funds, advising them on new investments. Mr. Harrison is a limited partner in PROOF.VC, and has co-invested in 19 PROOF.VC companies.
John C. Backus, Jr.
Chief Executive Officer and Director
Mr. Backus brings more than 37 years of investment and executive experience spanning the private and public sectors. Mr. Backus is currently a founder and Managing Director of PROOF.VC, a venture capital firm at the forefront of monetizing expiring pro rata rights. Mr. Backus has served as co-founder and Managing Partner of the PROOF Fund since 2015, which he co-founded with his partners Thanasis Delistathis and John Burke. At PROOF.VC, Mr. Backus has been responsible for many high-profile investments, including Beyond Meat Inc. (IPO), Skillz Inc. (SPAC merger), Zipline International, Inc., DailyPay, Carta, Inc., and Yanka Industries, Inc. (dba Masterclass). He also is an advisor to the family office of Saudi Prince Khaled bin Alwaleed bin Talal Al Saud, as well as the venture growth firm Blue Heron Capital. Mr. Backus began his career in 1981 at Bain & Company's small but rapidly growing Menlo Park office, with a focus on consumer product companies. He became the first Bain & Company consultant to transition to a full-time permanent role at a Bain Capital company in 1985. He became the chief financial officer of Key Airlines, Bain Capital's first investment. At Key Airlines, Mr. Backus obtained a security clearance, and he later led the military business of the acquirer of Key Airlines, World Airways. That line of business was responsible for a majority of World Airways' revenue at one point. In 1991, Mr. Backus was awarded the Desert Storm/Desert Shield Civilian Medal for his efforts at World Airways. Mr. Backus co-founded US Order, an early electronic banking company, in 1990. After selling part of the business to Visa in 1994, he and co-founder William F. Gorog took the company public in 1995. Mr. Backus served as CEO of US Order until 1998, when he stepped down to found Draper Atlantic, an early-stage venture capital firm. Notable exits that Mr. Backus was involved with at Draper Atlantic include DivX (IPO), Mobile365 (sold to Sybase), and GlobalLogic (sold to Apax). In 2006, Mr. Backus and his team merged with another group to form New Atlantic Ventures, where he was responsible for a number of large exits including Invincea (sold to Sophos) and TwoSix Labs (sold to Carlyle). Mr. Backus graduated from Stanford University with both a degree in Economics as well as an MBA. Active in his community, Mr. Backus has served on the Board of Directors of The Wolftrap Foundation for the Performing Arts (Chair); the Northern Virginia Technology Council (Chair); The Colorectal Cancer Alliance (Chair) and The National Venture Capital Association (Executive Committee).
Mr. Andrews is the Founder, Chief Executive Officer, and Co-Owner of RMWC, a role he has held since June 2008, managing strategies primarily in private credit markets. Previously, Mr. Andrews was Co-Founding Partner of Bain Capital, one of the nation's pre-eminent private equity firms. During his nine-year tenure at Bain Capital and Bain & Company, he progressed from Associate to Partner of Bain & Company before starting Bain Capital in partnership with Mitt Romney, among others. Mr. Andrews previously served as Chairman and CEO of Rocky Mountain Capital, a financial services enterprise with investment management and banking interests. In 1998, Mr. Andrews was recruited by the government of President Nelson Mandela to serve as CEO of South African Airways. From 1986-1997, Mr. Andrews was Chairman/CEO of World Airways. Mr. Andrews is a member of the Board of Directors of the Stanford University Department of Athletics, Physical Education and Recreation (DAPER) Investment Fund. He previously served for 13 years as a global advisor to Trilantic Capital Partners. He is also a board member of Achungo Children's Center in western Kenya, where he participates in teaching, tutoring, and mentoring the orphans and vulnerable children of Achungo, as well as in setting and overseeing the strategic and financial direction of that entity. Mr. Andrews was awarded the Civilian Desert Shield/Desert Storm Air Medal by the United States Air Force for his volunteer service in the war zone during the 1990/1991 Gulf War. He served in The White House of President Gerald Ford, where he advanced from a summer intern to a Presidential appointment on the staff of The White House Economic Policy Board. He holds an M.B.A. from Stanford University, where he was named an Arjay Miller Scholar, and holds a B.A. from Dartmouth College, High Honors in Economics, magna cum laude, where he was a Rufus Choate Scholar.
Mark Lerdal brings more than 30 years of executive leadership experience. Since April 2014, he has served as the Executive Chairman of Leaf Clean Energy Company, formerly listed on the LSE, a renewable energy and sustainable technology investment firm which provides venture and growth capital across the renewable energy industry. He is an independent director at Allied Minds, plc (LSE:ALM) an IP commercialization company focused on early stage development within the technology sector, a role he has held since December 2019. Since July 2016, he has acted as an adviser to Northleaf Capital Partners in its US based investments in renewable energy. Additionally, he serves on the boards (including as chairman) of several private companies. Mr. Lerdal served as Chief Executive Officer of MP2 Capital, LLC, a photovoltaic development and finance firm, from June 2009 through December 2015. He was president of Hydrogen Energy California, a developer of a carbon capture and sequestration facility, from September 2011 through March 2013, and he acted as Managing Director at KKR Finance in its debt securities division from 2006 through 2008. Earlier in his career he was president and chief executive officer of Kenetech Corporation a publicly traded supplier of goods and services to the electric utility industry. Later, he participated in a take-private transaction of Kenetech together with an affiliate of ValueAct Capital. He began his career as a corporate and securities attorney with Brobeck, Phleger & Harrison. He has a law degree from Northwestern University and an AB from Stanford University.
Lisa Suennen has 35 years' experience as an entrepreneur, corporate executive, venture investor, board member and management consultant in the healthcare field. Since January 2019, Ms. Suennen has served in various roles at Manatt, Phelps & Phillips, a large multi-disciplinary professional services firm, where she currently leads the Digital & Technology Practice. Ms. Suennen also currently leads the firm's venture capital fund, Manatt Venture Fund, LLC, and its sister entity, MPP Holdings, LLC. In these roles, she sits on the firm's Executive Committee, is a business development leader and leads the fund's investment strategy, in addition to providing consulting services. From 2016 to 2018, Ms. Suennen was Senior Managing Director at GE Ventures, leading the firm's healthcare venture fund. At the time, GE Ventures was ranked among the world's top 20 best performing corporate venture funds by CB Insights. From 2014 to 2016, Ms. Suennen operated Venture Valkyrie Consulting, advising global healthcare corporations around corporate venture capital and digital health strategy. During that time, she worked with the American Heart Association to establish Cardeation Capital the AHA's first venture fund. From 1998-2014, Ms. Suennen was a partner of Psilos Group, a healthcare-focused venture capital firm. Ms. Suennen headed Psilos' West Coast office from the firm's founding in 1998 and focused on investments in the healthcare information technology, healthcare services and medtech sectors. From 1989 through 1998, Ms. Suennen held several senior executive roles at Merit Behavioral Care (formerly American Biodyne, Inc.), one of the first managed behavioral healthcare firms. Previously, Ms. Suennen worked in various product and marketing roles in the tech sector, including at Ingres, XOpen and Regis McKenna, Inc. Ms. Suennen is currently a Board Member of digital health companies VIVE Benefits and Health Reveal, and global digital health organization HealthXL. She is Chairman of the Advisory Board of NASA's Translational Research Institute, which is focused on innovative approaches to reduce risks to humans on long-duration exploration missions. She also currently serves on the Advisory Boards of Longitude Capital, Aphelion Capital and Nina Capital, all healthcare-focused venture funds. Ms. Suennen is also on faculty at the UC Berkeley Haas School of Business; she is a Fellow of the inaugural class of the Aspen Institute's Health Innovators Fellowship. Ms. Suennen was a co-founder of CSweetener, a not-for-profit focused on matching women in and nearing the healthcare C-Suite with mentors. CSweetener was acquired by the HLTH Foundation in 2019. Ms. Suennen serves on the Board of the Dignity Health Foundation, is a member of the American Heart Association One Brave Idea II Advisory Board, is a member of the International Digital Health Advisory Board of the Murdoch Children's Research Institute, an affiliate of the Royal Murdoch Children's Hospital, and is Chair of the Investment Advisory Committee for ANDHealth, Australia's National Digital Health Initiative. In 2013 Ms. Suennen published the book Tech Tonics about the intersection of technology and health.