John C. Backus, Jr.
Chief Executive Officer and Director
Mr. Backus brings more than 37 years of investment and executive experience spanning the private and public sectors. Mr. Backus is currently a founder and Managing Director of PROOF.VC, a venture capital firm at the forefront of monetizing expiring pro rata rights. Mr. Backus has served as co-founder and Managing Partner of the PROOF Fund since 2015, which he co-founded with his partners Thanasis Delistathis and John Burke. At PROOF.VC, Mr. Backus has been responsible for many high-profile investments, including Beyond Meat Inc. (IPO), Skillz Inc. (SPAC merger), Zipline International, Inc., DailyPay, Carta, Inc., and Yanka Industries, Inc. (dba Masterclass). He also is an advisor to the family office of Saudi Prince Khaled bin Alwaleed bin Talal Al Saud, as well as the venture growth firm Blue Heron Capital. Mr. Backus began his career in 1981 at Bain & Company's small but rapidly growing Menlo Park office, with a focus on consumer product companies. He became the first Bain & Company consultant to transition to a full-time permanent role at a Bain Capital company in 1985. He became the chief financial officer of Key Airlines, Bain Capital's first investment. At Key Airlines, Mr. Backus obtained a security clearance, and he later led the military business of the acquirer of Key Airlines, World Airways. That line of business was responsible for a majority of World Airways' revenue at one point. In 1991, Mr. Backus was awarded the Desert Storm/Desert Shield Civilian Medal for his efforts at World Airways. Mr. Backus co-founded US Order, an early electronic banking company, in 1990. After selling part of the business to Visa in 1994, he and co-founder William F. Gorog took the company public in 1995. Mr. Backus served as CEO of US Order until 1998, when he stepped down to found Draper Atlantic, an early-stage venture capital firm. Notable exits that Mr. Backus was involved with at Draper Atlantic include DivX (IPO), Mobile365 (sold to Sybase), and GlobalLogic (sold to Apax). In 2006, Mr. Backus and his team merged with another group to form New Atlantic Ventures, where he was responsible for a number of large exits including Invincea (sold to Sophos) and TwoSix Labs (sold to Carlyle). Mr. Backus graduated from Stanford University with both a degree in Economics as well as an MBA. Active in his community, Mr. Backus has served on the Board of Directors of The Wolftrap Foundation for the Performing Arts (Chair); the Northern Virginia Technology Council (Chair); The Colorectal Cancer Alliance (Chair) and The National Venture Capital Association (Executive Committee).
Steven P. Mullins
Chief Financial Officer
Mr. Mullins brings over 20 years of experience as a chief financial officer, board member, partner in investment funds, and senior financial advisor. Mr. Mullins, through his consulting firm, SPM Consulting, is currently the chief financial officer of several early stage technology companies, including Rebellion Defense, Inc., Bloom Protocol, LLC, Endera Systems, LLC, Redjack, LLC, A2P, LLC, Percipient.ai, Inc., Qmulos, Inc., Earth Optics, Inc., and INADEV Corporation. He is the current Chairman of the Board of Advisors of INADEV Corporation, a government services and commercial product company. He also is an advisor to the family office of Saudi Prince Khaled bin Alwaleed bin Talal Al Saud. Mr. Mullins was the Chief Financial Officer and Treasurer of InteliData Technologies Corporation which was publicly traded on the NASDAQ from 1999-2002 after serving as its Director of Finance and Controller. Mr. Mullins has also served on the Board of Visitors at his alma mater, George Mason University, where he was Chairman of the Audit Committee for 2 years and Vice Chairman of the Finance and Land Use Committee for 2 years.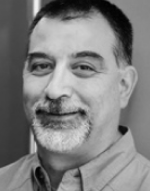 Michael W. Zarlenga
General Counsel and Corporate Secretary
Mr. Zarlenga has been practicing corporate and securities law for more than 25 years and currently serves as the General Counsel for PROOF.VC, a role he has held since January 2019. Since joining PROOF.VC, Mr. Zarlenga has formed and overseen the funding of PROOF Fund II, a $120 million venture capital fund, overseen investments in more than 60 rounds of financing utilizing special purpose vehicles totaling in excess of $140 million, and has overseen exits from Beyond Meat Inc. (IPO), Casper (IPO), Frontier Car Group (tender offer), TubiTV (merger with Fox), Skillz Inc. (SPAC merger), Desktop Metal, Inc. (SPAC merger), and Astra Space, Inc. (SPAC merger). Prior to joining PROOF.VC, Mr. Zarlenga served as Of Counsel at Bergstrom Law Firm, PLLC, from January 2015 to December 2018. Over the course of his legal career, Mr. Zarlenga has advised clients including publicly traded and privately-held corporations, partnerships, financial institutions, underwriters, individuals, and investor groups in connection with formation and corporate governance, mergers and acquisitions, regulatory and enforcement proceedings, reorganizations, private and public debt and equity offerings, and reporting requirements under the Securities Exchange Act of 1934. Prior to joining PROOF.VC, Mr. Zarlenga served as General Counsel and Corporate Secretary to Carson America, Inc., Dr. Benjamin S. Carson's Principal Campaign Committee for seeking the Republican National Committee's 2016 Presidential Nomination. Mr. Zarlenga is also an entrepreneur, owning and managing a successful small business.